wondering and wandering.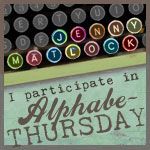 It is a wholesome and necessary thing for us to turn again to the earth and in the contemplation of her beauties to know of wonder and humility.
~ Rachel Carson
Not all who wander are lost.
~J. R. R. Tolkien
And with those
worthy
words for you to ponder, I'm off to
wonder
and
wander
a bit this afternoon ... lots to
wonder
about, like why my neighbor cannot hear her LOUD, OBNOXIOUS dog barking for hours on end, but I can ... sigh. But there are much more pleasant things to wonder about ... sunsets, birds, water, woods ...yes, those are much better than barky dogs. And when the stifling heat and humidity relent just a bit, I'll be
wandering
around the community garden and probably
wondering
about the plants and the
wildlife
and who knows what else (my mind tends to wander far and wide these days).
Wondering
and
wandering
can be very pleasant ways to spend a summer afternoon.
And for my herb loving readers, I suggest you go
here
and peruse the wonderful W herbs
Mountain Rose Herbs
has to offer. White Willow Bark is highly recommended, and I wouldn't be without Witch Hazel!
For more well-written and wonderful posts featuring the letter W, please visit
Jenny Matlock
today!