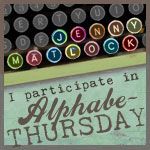 Viola
Vitex
and
Vanilla.
Violas are among my favorite garden flowers, especially because they will happily bloom all winter long. Not only are they beautiful, they are edible, too. They make a lovely cake decoration, or salad topping. Very nice, violas!
Vitex (or Chaste Tree, as it is commonly known) is a gorgeous herb to grow, but it does take up quite a large space. I love the lilac blooms almost as much as the butterflies do. Vitex has some medicinal uses (ladies only!), and a rather interesting history, as well. To learn more
click here
.
Vanilla Beans are a wonderful addition to the spice cabinet. I like to take a whole vanilla bean and place it in quart jar and then fill the jar with sugar. Let it sit for a few days and you have a delicious vanilla sugar to put in your cup of tea, or your favorite cake or cookies. For a different sort of vanilla recipe, try this:
Vanilla Sugar Scrub
1 cup vanilla sugar made with white or brown sugar (see above)
1/2 cup sweet almond oil (or whatever oil you like)
a few drops of vanilla essential oil (optional)
Mix together and use as a body scrub to exfoliate and make your skin soft, smooth, and sweet smelling.
A note to my fellow Alphabe-Thursday friends:
I'm sorry I didn't have time to read many of your posts last week, the garden is a merciless task master these days. If I don't water, weed, and pick squash daily, I have wilty veggies, wildly overgrown weeds, and zucchini the size of baseball bats. I will try to do double duty this week and read both your U & V posts. Anyone want some squash??? ;)