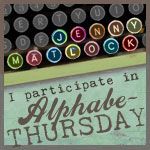 tea
thyme
and
time!
Herbs and
tea
are the perfect match. There are so many different herbs used to make
tea
, or
tisanes
to call them by their proper name, the list is almost endless. A few favorites of mine are-
Lemon Verbena (the tastiest lemony tea you will ever try)
Lemon Balm (another lemony treat for the tastebuds)
Mint (spearmint, applemint, peppermint ... all terrific)
and
Chamomile (tastes pleasant and good for tummy troubles)
For beautiful and artfully blended teas, try some of the many varieties from
Mountain Rose Herbs
. I particularly like the Fairytale Tea and Evening Repose, but some of the others sound wonderful, too. These days, the Memory Zest tea could be helpful for me!
Thyme is a beautiful herb. Tasty in many dishes, helpful when you have a cold or flu, and makes a nice addition to the garden. There are many varieties of thyme- Mother of Thyme, French Thyme, Lemon Thyme, Caraway Thyme, Elfin Thyme to name just a few. Some grow very flat along the ground with tiny leaves, some are more busy and upright, but all are lovely to see and smell, and most are tasty, too!
Click here
for
lots
of recipes featuring thyme.
Two timely thoughts
...
Time is the coin of your life. It is the only coin you have, and only you can determine how it will be spent. Be careful lest you let other people spend it for you.
~Carl Sandburg
Don't say you don't have enough time. You have exactly the same number of hours per day that were given to Helen Keller, Pasteur, Michaelangelo, Mother Teresa, Leonardo da Vinci, Thomas Jefferson, and Albert Einstein.
~H. Jackson Brown, Jr., author of Life's Little Instruction Book
OK, I'm all out of
time
today, but I hope you enjoyed this week's
Alphabe-Thursday
topic, and please tell me about your favorite teas and thymes (I love new recipes...)!
To read more terrific posts featuring the letter T, visit
Jenny Matlock
today!